ADVANCE
About
ADVANCE is a powerful web portal dashboard that allows users to analyze and visualize electronic data in a variety of ways. Any database can be configured to display in an ADVANCE dashboard.
Currently the eCite, eCrash, eWeight and ULTRA databases have been put into ADVANCE. Other databases will be added.
ADVANCE was developed through sponsorship from the Alabama Criminal Justice Information Center and the Alabama Office of Highway Safety. ADVANCE is individually password protected for use by law enforcement personnel.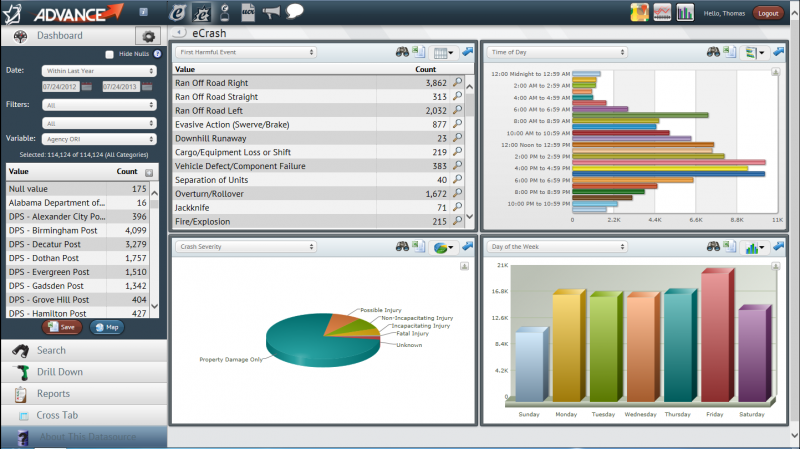 Features
Numerous source databases
Displays summary data
Performs dynamic analysis
Searches records
Applies filters to data
Generates maps based on GIS
Does side-by-side data comparisons
Drill down tab for specific filtering of data
Uses rapid CARE Processing Engine
Can view/print eCite tickets and eCrash reports
Data sources are updated nightly for timely data
CARE Online Analysis tab for frequency, crosstabs and more
Report tab for routine reports
Exports data, charts and graphs to Excel or as an image