Algo Traffic Website & Mobile App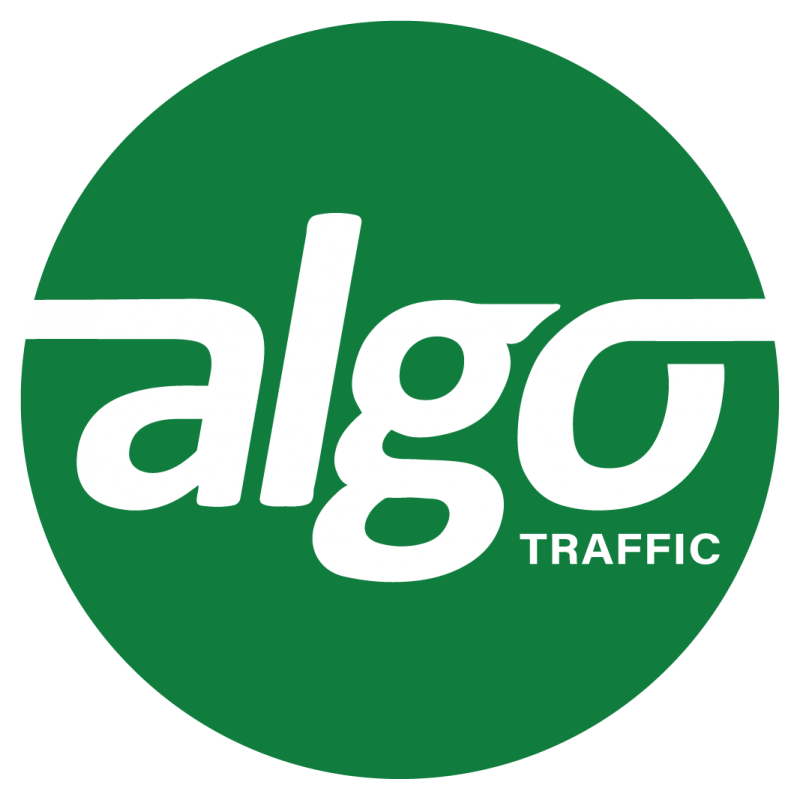 About
Algo Traffic was developed by CAPS under the joint sponsorship of Alabama Department of Transportation (ALDOT) and Alabama Law Enforcement Agency (ALEA) through funding from the Federal Motor Carrier Safety Administration (FMCSA). Algo Traffic provides updates on Alabama road and exclusive ALDOT information to its users, including live traffic camera feeds, message sign readouts, incident and construction information, and current road congestion levels.
Users have the ability to create a profile and sign up for push notifications, email alerts, and live camera feeds for their daily commute. Algo Traffic keeps users informed about active alerts for the state, and lets users select "driving mode" to be notified of upcoming events on their route.
Algo Traffic currently supports Birmingham, Mobile, Montgomery, Tuscaloosa, and Huntsville, with more locations coming in future phases.
Visit algotraffic.com or download the app for iOs or Android.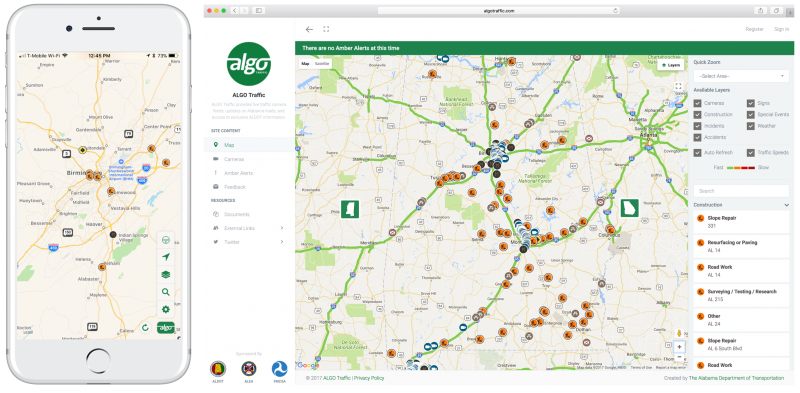 Features
Rich information on road events directly from ALDOT
Push notifications on events that could impact your drive
Access to the network of ALDOT cameras across the state
Live message board sign readouts
Audible alerts for upcoming events while driving
Customizable user routes for your commute
Access to road conditions affected by weather across the state
Profiles that allow users the ability to personalize their experience