Drive Sober Mobile App
About
The Drive Sober Alabama Mobile App is the official mobile app of the Drive Sober Initiative. The proactive features within this app were designed to help prevent drunk driving.
Available for iOS and Android.
Sponsored by Alabama Department of Economic and Community Affairs, Office of Highway Safety.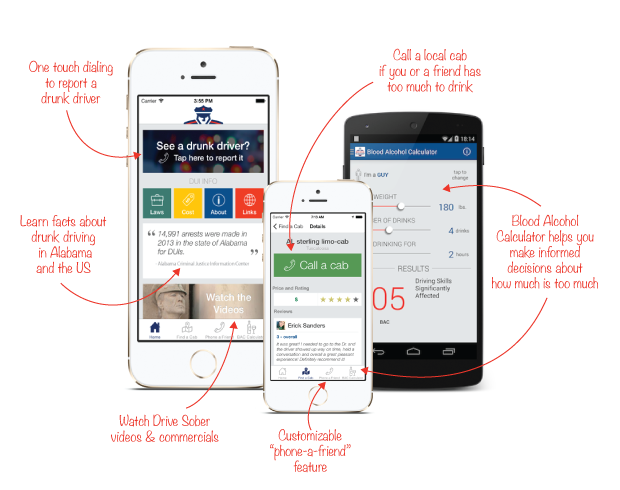 Features
One touch dialing to report a drunk driver
Blood Alcohol Calculator helps you make informed decisions about how much is too much
Call a local cab if you or a friend has too much to drink
Customizable "phone-a-friend" feature
Watch Drive Sober videos & commercials
Learn facts about drunk driving in Alabama and the U.S.
Download the Flyer
Download the Rack Card
In the News